2014 Subaru BRZ
Michelin Primacy HP 215/45R17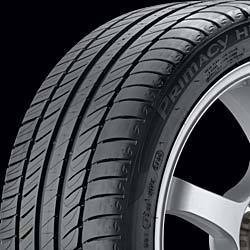 The Primacy HP is Michelin's Grand Touring Summer tire developed to provide longer tread
  life and lasting performance throughout the tire's life, as well as better braking, steering
  control and handling on wet roads. The Primacy HP meets Michelin's Green X standard*
  for low rolling resistance that confirms the tire's contribution to reducing vehicle fuel
  consumption and emissions of CO2 gases. While Primacy HP tires are designed to offer reliable traction in dry and wet conditions, they are not intended to be driven in near-freezing temperatures, through snow or on ice.