The 2023 Subaru Love Promise Community Commitment Award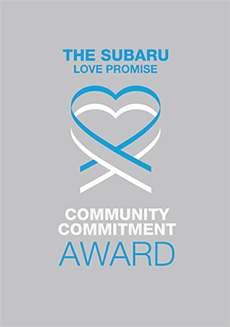 We've been nationally recognized for our dedication to our community and the Subaru Love Promise.
We're honored to receive the 2023 Subaru Love Promise Community Commitment Award. This award nationally recognizes Subaru retailers who are making the world a better place while demonstrating an outstanding commitment to supporting passions and causes in local communities. These efforts are focused in important areas such as the environment, community, health, education, and pets.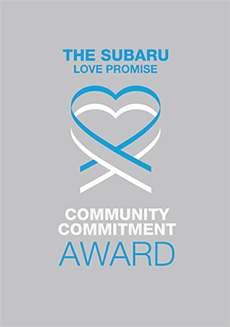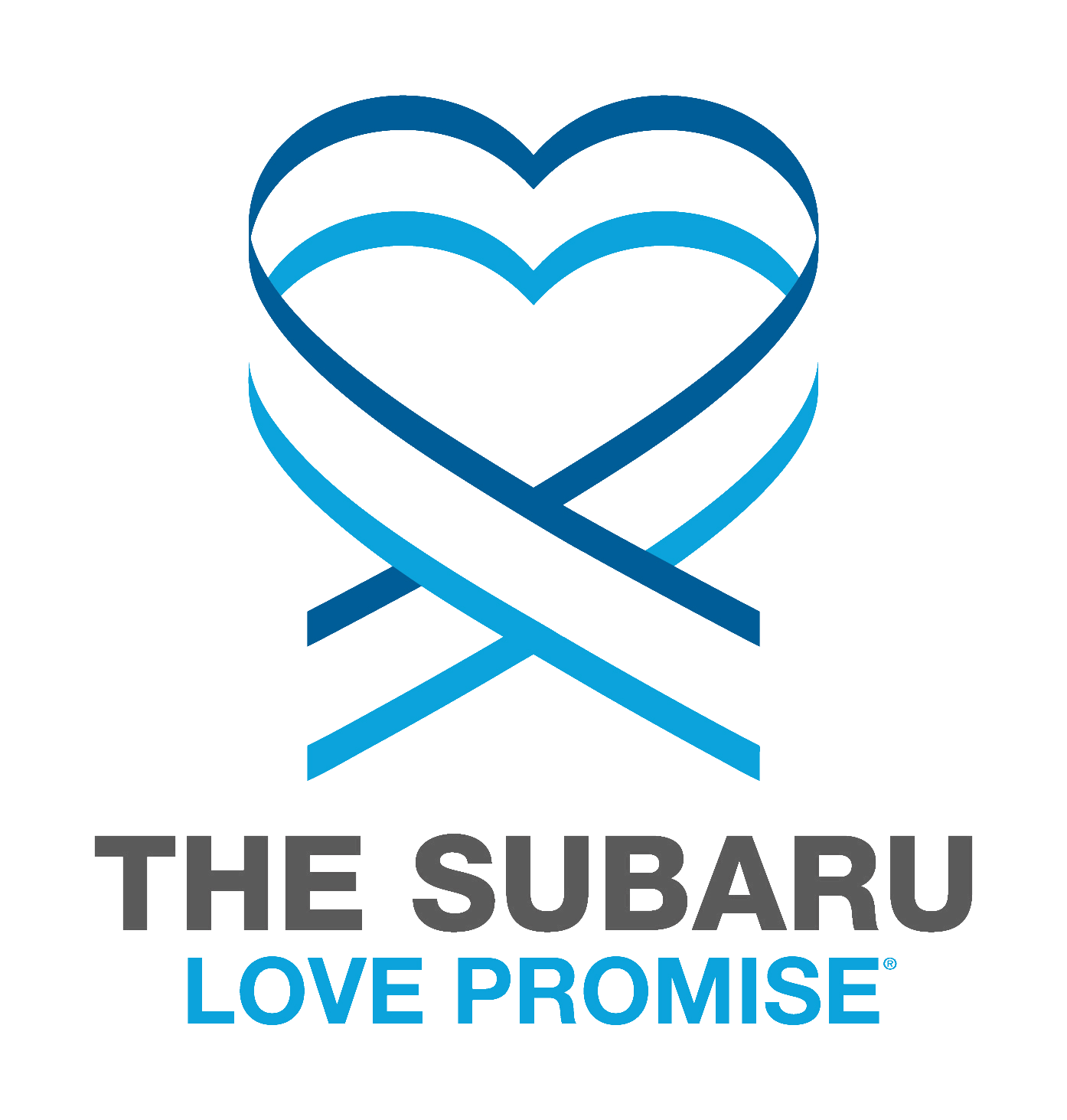 What is the Subaru Love Promise?
Subaru and our retailers believe in making the world a better place and the Subaru Love Promise is our vision of respecting all people. This is our commitment to show love and respect to our customers and to work to make a positive impact in the world.
How is Grand Junction Subaru dedicated locally to the Love Promise?
We here at Grand Junction Subaru value our community and it's families. We strive to do the right thing all the Time!
GRAND RIVER HUMANE SOCIETY
Love Promise Stories from Grand Junction Subaru
Subaru and Grand Junction Subaru believe in making a positive impact on the communities in which we live and work. We uphold that belief through our Love Promise Community Commitment. Every month, we select inspiring stories from customers and partners from around our area who strive to support our collective commitment and feature them here
Sharing our GJ Subaru Love! - Jason N
Grand Junction Subaru is honored each year to participate in the Subaru Share the Love® Event. During this campaign, a certain amount of the sale of a new Subaru is set aside for a tax-deductible donation in the guest's name to one of five charities. The charities are Make-a-Wish foundation, ASPCA, Meals on Wheels, National Parks Foundation and a local charity, Colorado Discover Ability. Over the last three years we have selected CDA as our local foundation and have raised over $50000! This year we were honored to present a check for $16050.00. Proceeds go toward maintaining and purchasing new equipment for people with disabilities to get out and enjoy outdoor activities in Western Colorado and Eastern Utah such as skiing, biking, rafting, hiking and much more. Grand Junction Subaru wants to thank all the wonderful guests that participated in the event and we look forward to putting it on again for the 2023 year.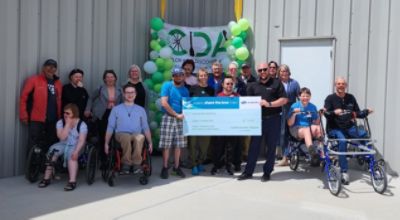 ---
Hurricane relief - Andrew M
Hurricane Ian was one of the most destructive hurricanes to ever hit the state of Florida doing over $50 Billion in damages. We came up with the idea here at Grand Junction Subaru to ship supplies to our dealerships in Florida and everyone else was on board. We are a Sonic Automotive dealership, and we have dealerships all over the country. We teamed up with our stores in Ft Myers Florida and used them as a hub to ship supplies to and from several of our stores throughout the country. Together we were able to put together several hundred pallets full of food, water, and other supplies to help and support the surrounding areas that were affected by Hurricane Ian. We work for an amazing organization that would allow us to budget for this and we had their full support in order to do so.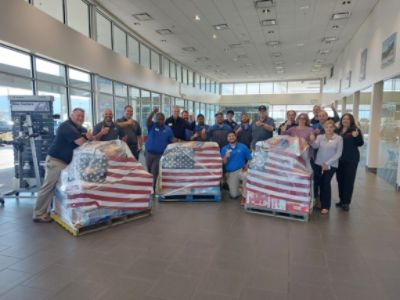 ---
Grand Junction Subaru Love's Learning! - Jason N
This fall we were proud to partner with Subaru of America for Subaru Love's Learning campaign. During this event we were proud to supply classrooms at Pamona Elementary School in Grand Junction, CO with flexible funding to purchase supplies that teacher's would normally pay for out of pocket. There are millions of students in high-needs schools that lack the materials needed to succeed in the classroom. Across the United States, 92% of classrooms have students whose families cannot afford school supplies. Grand Junction Subaru is proud to be able to offer this to a local school in our community. We know that Pamona Elementary School is grateful for this funding. Each and every year we will continue to support our local educators and students within our community with even the most basic materials to succeed in school.
---
SHARE THE LOVE - andrew M
This was our third year teaming up with Colorado Discover Ability as our local charity for our annual Share The Love event. Thanks to our amazing sales team and Subaru of America we were able to donate $11,000. This money will help fund several outdoor activities like rafting and skiing trips as well as some cycling trips. The goal is to help impact the lives of the ones participating through adventure. The staff at Colorado Discover Ability does an amazing job and we are proud to be able to help them out with this donation as well as anything else we can do. We can't thank them enough for everything they do in this community.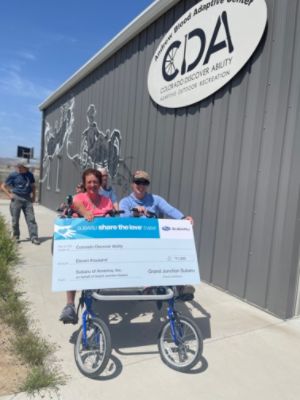 ---
Blanket Donations - andrew m
This year we teamed up with the Cancer Center of Colorado at St Mary's hospital to provide blankets for cancer patients. Thanks to the help from Subaru of America we were able to donate 80 blankets, craft kits and some had written messages of hope.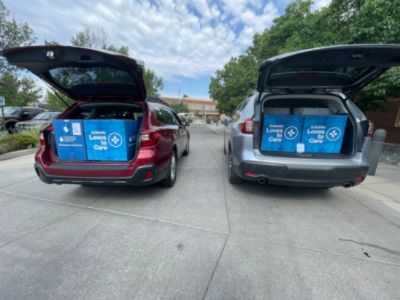 ---
TUTOR SESSION - Andrew M
Anissa's daughter Zealyn was here one evening while Anissa was finishing up a car deal. Zealyn is a 5th grader at Dual Immersion Academy where she is learning Spanish. She was in our lounge working on her Spanish homework when Ramiro took notice and jumped in to help her out. Ramiro is fluent in Spanish and was passing by when he saw Zealyn working on her homework. We are more than just co-workers here at Grand Junction Subaru. We are family here and love to help each other out.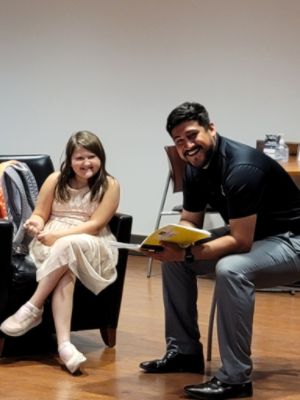 ---
Underdog Day at Grand Junction Subaru - Jason N
On Saturday the 8th of October, Grand Junction Subaru hosted a Pet Adoption and worked with Grand River Humane Society to help with the adoption of nine dogs. There were five Poodles that had come from a home that housed 80 Poodles that needed attention. Along with the help of Subaru of America, we were proud to cover the adoption fees for these nine pets as well as any other adoptions through the month of October. It was a humbling experience for all those that were involved!

---
Luna's Love Story - Nan M
Luna is a friendly and beautiful, one-year-old female blue and white Pit Bull. Luna was pregnant when her owner surrendered her to the county animal shelter, where living in a county shelter does not provide the ideal place to birth and raise puppies with their high-risk susceptibility to disease and shelter staff do not have time to socialize puppies. Calling on its longstanding partnership with Grand Rivers Humane Society, the shelter staff transferred pregnant Luna and her puppies to Grand Rivers Humane Society, who then placed Luna in a safe, warm and loving Grand Rivers Humane Society foster home. Just three days later, Luna delivered seven healthy puppies! The foster family took excellent care of Luna and her tribe, including weighing puppies to ensure they were gaining weight and making sure all veterinary visits were made on schedule. The puppies were weaned and went to Grand Rivers Humane Society veterinarian in time to for the October 2021 Subaru Loves Pets Adoption Event at Grand Junction Subaru in Grand Junction, CO, where Luna and all seven puppies were adopted. Thank you, Subaru, for helping Grand Rivers Humane Society save Luna and her puppies!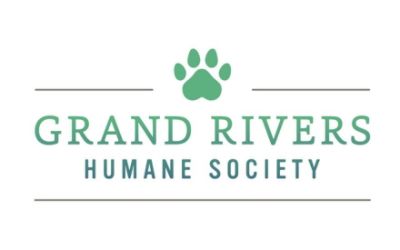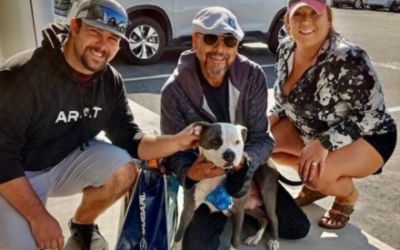 ---